O'Donoghue's is one of the favorite places people gather over good food and drink to share ideas and ideologies, milestones and memories, and, of course, to discuss politics--the lifeblood of our great city.
O'Donoghue's charming outdoor patio is the perfect place to enjoy your meal or drinks during warmer weather.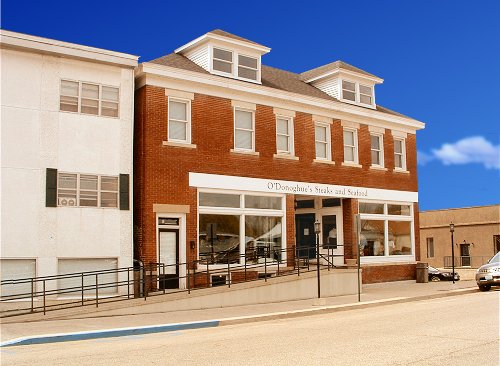 O'Donoghue's is ADA accessible from the East High Street entrance.
The whole area of Jefferson City where O'Donoghue's is located is beginning to spring to life as historic buildings are being renovated and restored to their original charm and grace. Juanita and Sam Donehue had a vision. And their vision breathed life into the building that O'Donoghue's Steaks and Seafood now calls home.
At O'Donoghue's, no one will rush you. You will feel at home while you are away from home. And when you leave, you will purpose in youself to come back. Because you only have to experience O'Donoghue's once to realize it is truly a one-of-a-kind place.